Amazon Fire TV Cube is the most advanced streaming device in the world today. It includes a host of features that makes finding your favorite shows a lot easier. Fire TV Cube now sports Alexa voice-assistant, which will make your remote literally useless.
Amazon Fire TV Cube has become the first device to users the Alexa AI control over the TV along with the features plugged into it. Now, people who are using Amazon Fire TV Cube can give commands like 'Alexa, turn on the TV', or say 'switch to NBC'. This is something that was not possible in the past, but with the inclusion of Alexa in Amazon Fire TV Cube can remove the mess that is created by sound systems, add-on boxes and streaming apps in your home entertainment.
Voice control has a huge potential for the TV because it is a lot easier to walk up to the television and give commands as to what you want to watch on the TV than pressing buttons on remote controls. It is time-consuming and at times, confusing.
In order to use a Fire TV Cube, you will have to add another Amazon microphone, which will always listen to you and other members of the family. In the present scenario, if you are using Alexa, then you can't say things like 'watch FIFA world cup match' because the AI of Alexa is not that smart yet. You can't skip commercials in Alexa or select 'OK' to dismiss menus.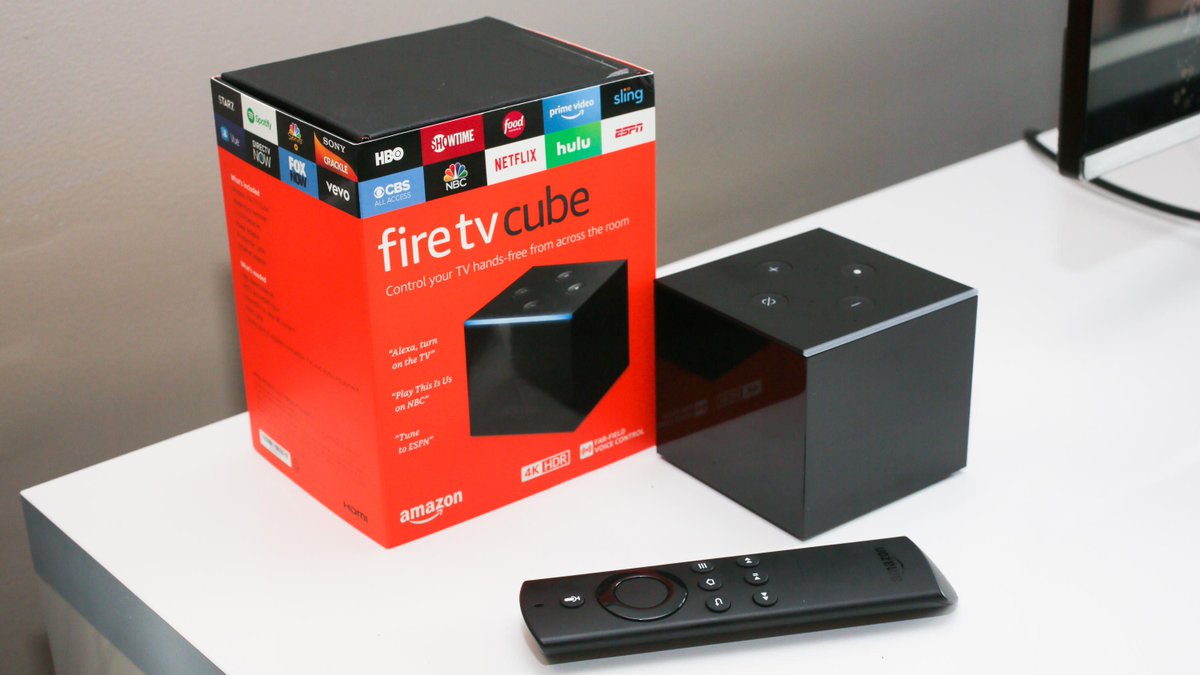 Amazon Fire TV Cube has a much better voice control, but there is one problem with the voice assistant, i.e., there is a ½ second lag in the response.
Today, Amazon Fire TV Cube is just going to satisfy only those who have home theatre installed in their homes or families that are using Alexa voice assistant and are looking forward to seeing the TV intelligence grow.
How voice-assistant in Amazon Fire TV Cube works?
A number of TV gadgets incorporate remotes with microphone buttons in order to conduct searches. But, what gives Fire TV Cube an edge over others is that you can plug an always-on microphone into your TV, like a compact smart speaker with tonnes of power. If you have placed your home theatre devices behind the TV where it becomes inaccessible for you, then you will have to take it out of there and place it in an open spot with a long HDMI cable, which is connected to the TV.
Since you can talk to Alexa while watching TV, so Alexa will be able to hear what's being played on the TV. But, Amazon has made an arrangement to stop Alexa from hearing what is being played on the TV by pausing the video whenever it hears the wake word.
Limitations of voice
A television is designed to display video content and not to hear a voice. The inclusion of Alexa in Amazon Fire TV Cube will not make things fully operated through voice commands, but will surely make things a lot easier. A lot of improvement needs to be made in Alexa in order to make it a better voice assistant because as of now, Alexa is not precise when it comes to displaying complex results such as playing an episode of a TV show. Alexa will play the first episode of that TV series instead of the latest one. But, the inception of Alexa in Amazon Fire TV Cube is definitely going to pave way for something big and significant in the future.